Curriculum support from AAEE
Find curiculum support for sustainability, thanks to the Australian Association of Environmental Educators. Guides range from $24.99 to $34.99, and cover from foundation to year 10. Books can be purchased below through PayPal via AAEE.
FULL SCCP SUPPORT
Learning across the curriculum: Australian Curriculum Content Descriptions and Elaborations for the Sustainability cross-curriculum priority from Foundation to Year 10.
Buy Now ($34.99)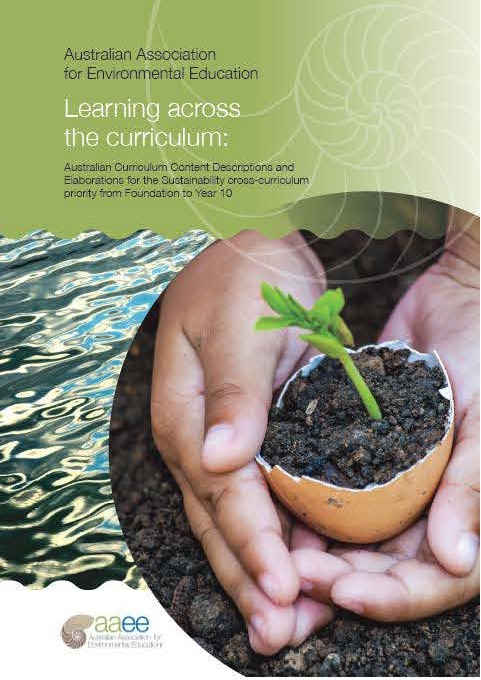 SCCP SUPPORT (PRIMARY ONLY)
Learning across the curriculum: Australian Curriculum Content Descriptions and Elaborations for the Sustainability cross-curriculum priority from Foundation to Year 7. Follow this link to purchase a copy using PayPal. $24.99
Buy Now ($24.99)