By Clare Vernon, Catholic Earthcare National Youth Program Coordinator
Good Samaritan high schools from across Sydney and Wollongong gathered in leafy Pennant Hills, North Sydney for a day of reflection, grounding in nature and leadership. Catholic Earthcare's Clare Vernon, coordinator of the National Youth Program, alongside Catholic Earthcare NSW representative Sue Martin joined thirty high school students and ten staff.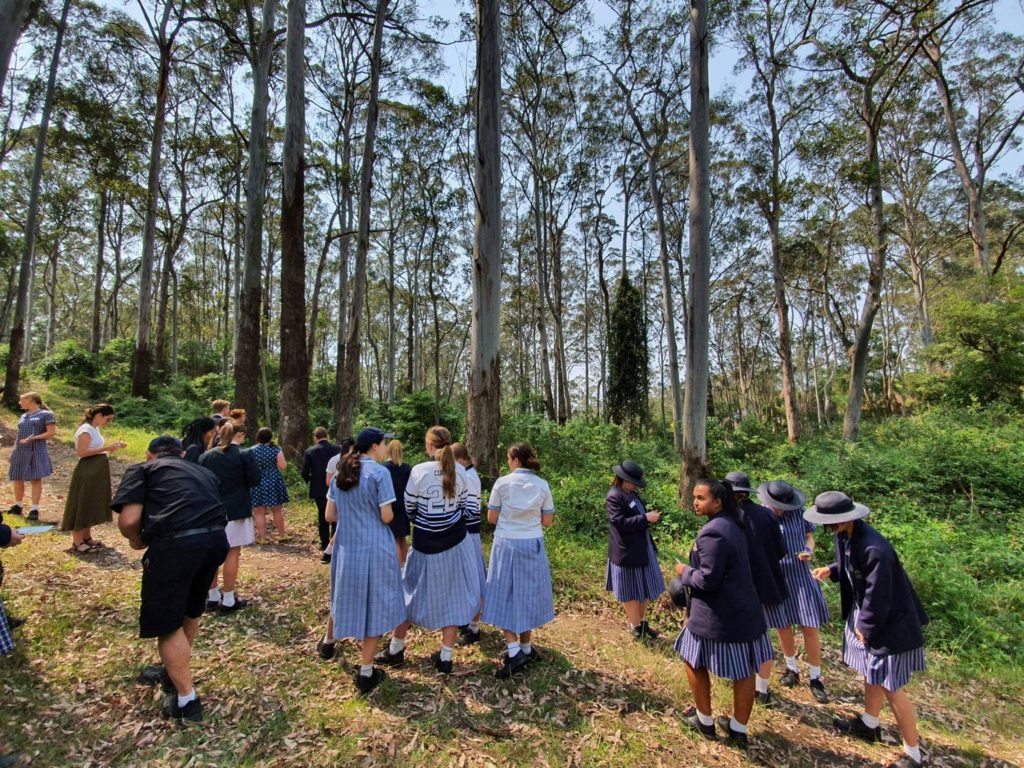 Students and staff explored Laudato Si', with many students already studying Pope Francis' encyclical in religious education classes. We reflected and shared their thoughts on what it means to 'care for creation', with some poignant reflections on future climate scenarios and the human and environmental toll of climate change. They also assessed and reflected on their own personal environmental footprint, before enthusiastically sharing (and encouraging teachers to join them on) existing school sustainability initiatives. Poignantly, students understood that improvements in sustainability come at a cost – both cultural change and initial implementation – and enthusiastically explored ways to fund, resource and implement more sustainable practices back at their own schools.
As our Youth Coordinator, I shared the August youth summit at Santa Sabina, future plans for the National Earthcare Leaders program and extended an invite to join us for the formation workshops in early 2020.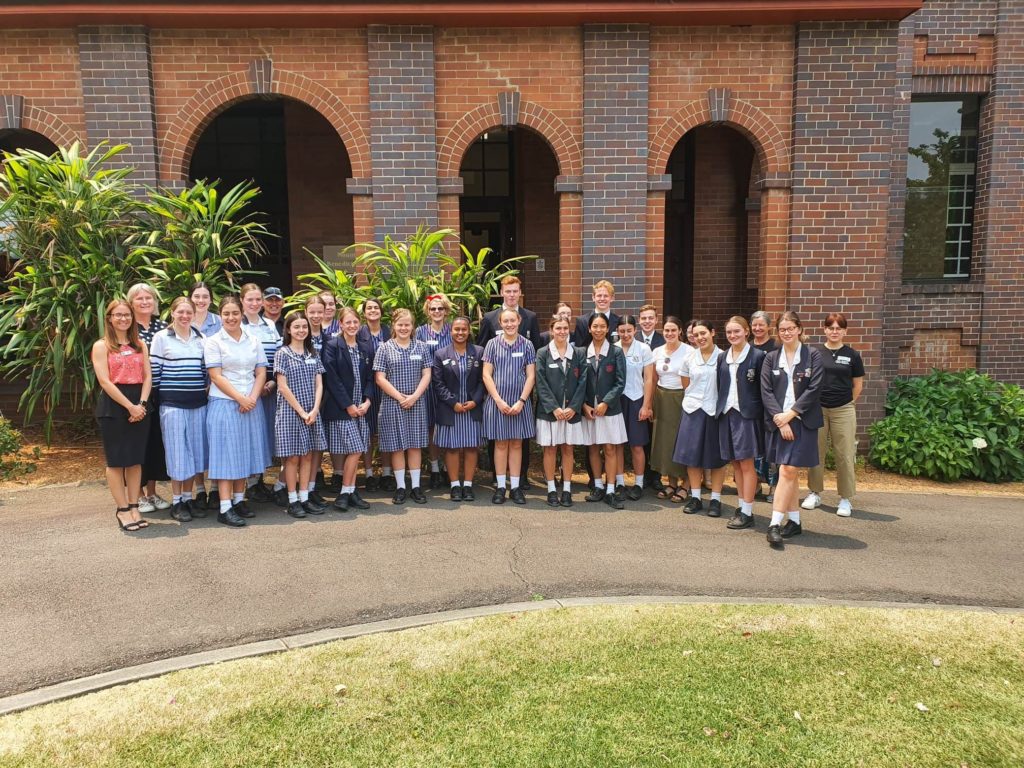 Together, students, staff and speakers explored the beautiful bush land grounds of Mount St Benedict's, and the existing Landcare groups' work together with ongoing outdoor classroom initiatives. We toured the built environment that integrated sustainable infrastructure with learning. Highly visible water tanks and container deposit bins (for glass bottles) complemented visible solar panels and highly energy efficient new buildings.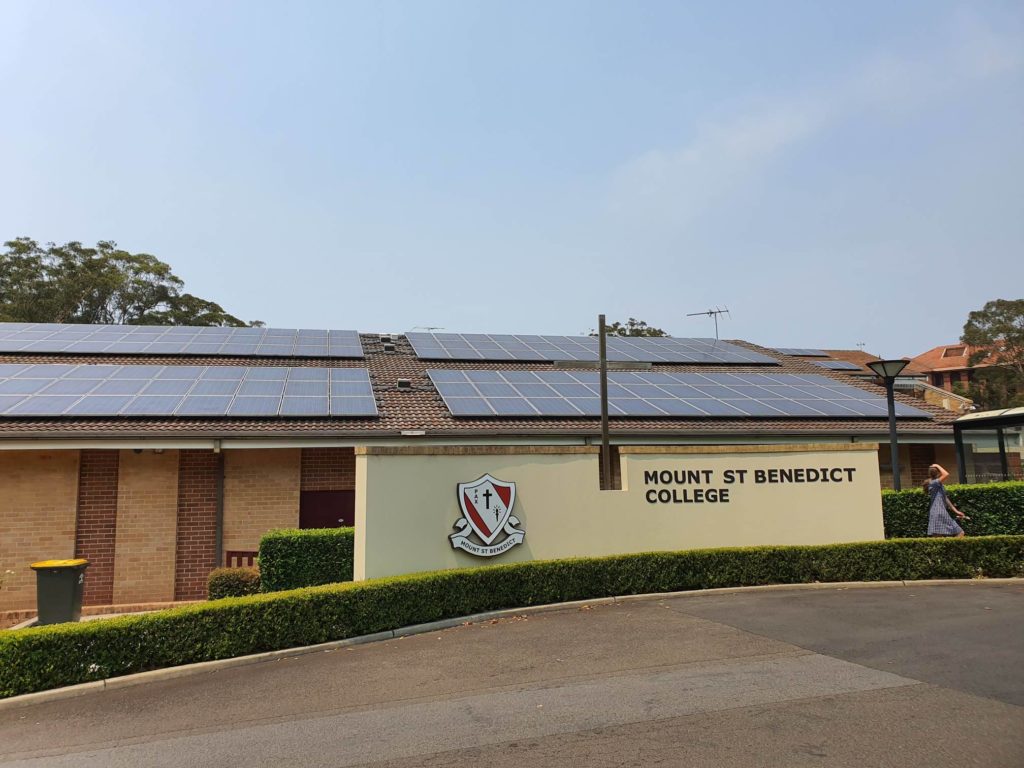 Schools such as Mount St Benedicts and the Good Samaritans community are leading the way with sustainable school infrastructure and school culture, setting the benchmark for the wider community to follow in their leadership and commitment to care for creation. It was an honour to represent Earthcare to these incredible young leaders of tomorrow.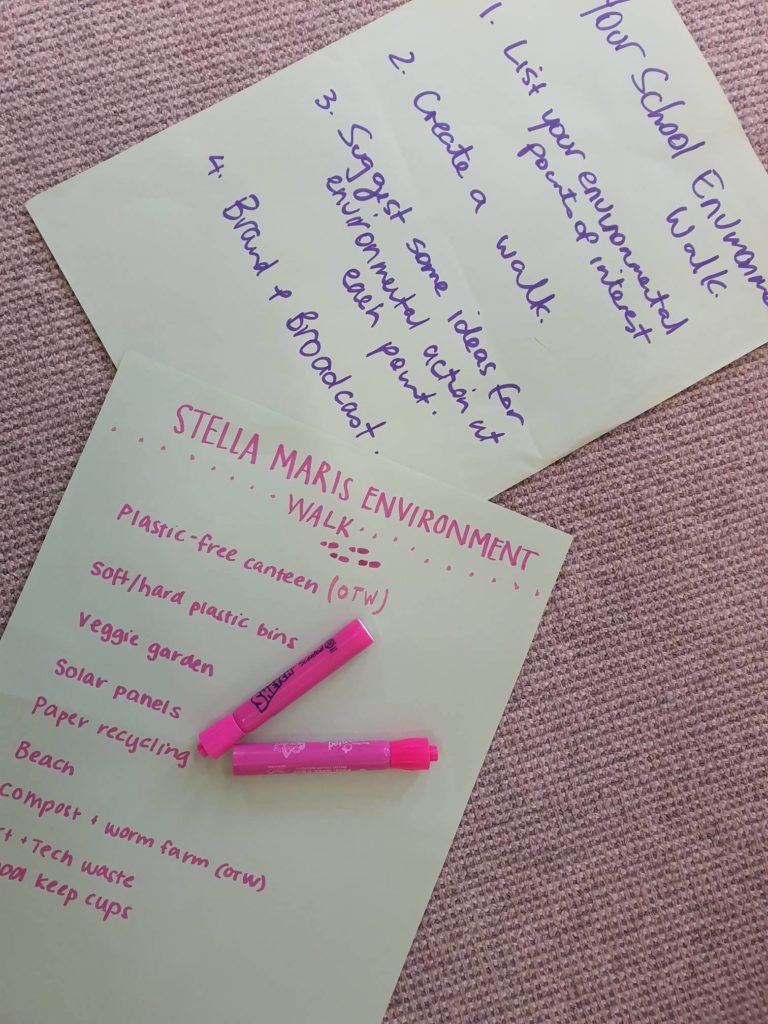 Written by Clare Vernon, National Youth Program coordinator. Clare is available for speaking, student engagement and workshops, with any donations funding our students and young people as part of the National Earthcare Leaders movement. You can find out more about the movement here, and get in contact with Clare here.