FAQs for School Assignments

History of Catholic Earthcare
Catholic Earthcare Australia was founded in 2002 under the guidance of Archbishop John Bathersby, the former president of the Australian Catholic Bishops Commission. Amongst its many initial publications was the seminal document "On Holy Ground", replicated in many states. This document offered prayer, reflection and guidance on becoming stewards of creation and focussed upon an ecological vision for Catholic Education.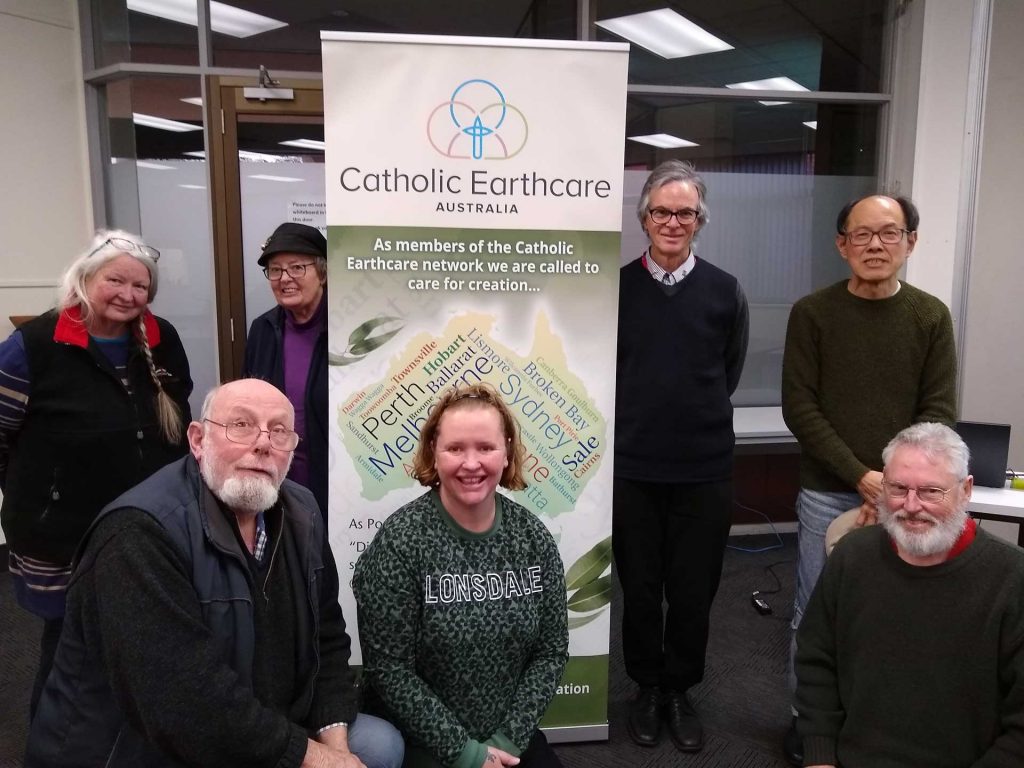 How many people work at Catholic Earthcare?
Catholic Earthcare is a very small organisation with usually only one person employed unless grants are received to undertake specific projects. It relies upon volunteers and collaboration across Australia.
Catholic Earthcare is a meeting place for like-minded concerned, faith filled, lovers of our Mother earth, that cares for us unconditionally. As such, Catholic Earthcare encourages networking and co-operation around share goals. Examples of this are:
The national Diocesan conversation we have to discuss progress within Diocesan Laudato Si' committees.
Catholic Earthcare NSW See our website for more details.
Who funds Catholic Earthcare?
Catholic Earthcare was originally funded through a company called Catholic Resources. When this business was sold it was funded by the ACBC: Australian Catholic Bishops Conference who levied Caritas Australia for the funds. In 2018 Caritas Australia directly funded Catholic Earthcare. In 2020 Catholic Earthcare became a program of Caritas Australia.
Catholic Encourages donations to its TRUST Fund so it might pursue the growth of our network and support the Catholic Earthcare schools and parishes program.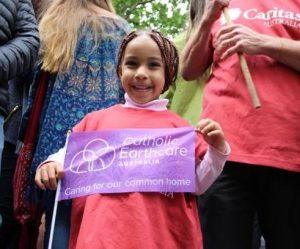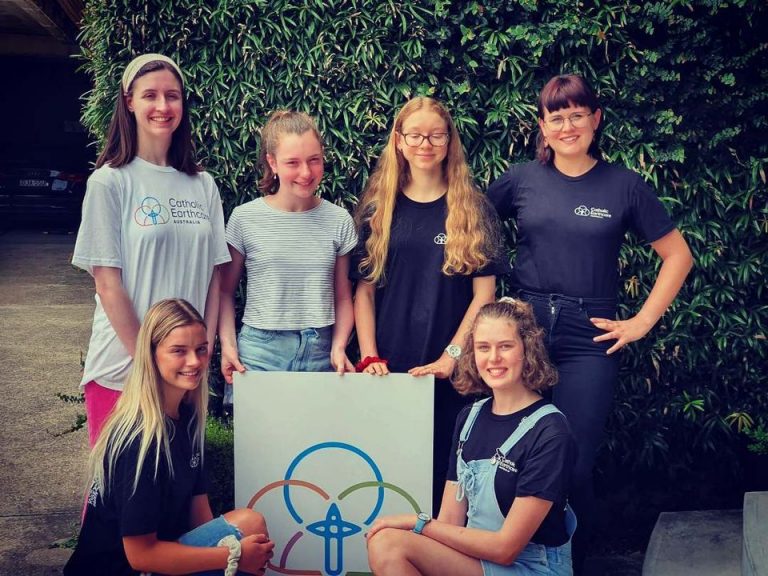 What does Catholic Earthcare do?
Catholic Earthcare Australia is an ecological agency established by the Australian Catholic Bishops Conference.
Its mission is to help promote understanding among people that creation is sacred and endangered, and must be protected and preserved for present and future generations yet unborn.
To play its part in helping protect the health of Earth, and its inhabitants, Catholic Earthcare Australia is mandated, through the activities of education, research and advocacy to give leadership in responding to Pope John Paul II's call to "stimulate and sustain the ecological conversion".
Catholic Earthcare Australia invites all people of good faith to journey with it and work on the urgent and critical tasks of safeguarding the integrity of creation, protecting Earth's fragile ecosystems and providing a voice for communities and victims of environmental degradation, injustice and pollution
What Events does Catholic Earthcare Support?
Catholic Earthcare conducts events in Laudato Si week in the month of May and through the 'Season of Creation' in September.
It also coordinated Youth summits to engage youth in ecological dialogue and advocacy.