About the 

eight steps to ecological dialogue
Catholic Earthcare Steps to Ecological Dialogue
Catholic Earthcare Australia initiated the conversation on becoming an accredited Earthcare school with the publication of On Holy Ground (2005), a seminal document which laid out the case for us to Care for Creation in the teachings of our church back to Pope John XXIII, including Pope John Paul II and Patriarch Bartholemew 1.

In 2020 we will acknowledge 5 years since the publication of Laudato Si', On Caring for Our Common Home, amid an increasingly difficult geo-political environment and state of a Climate Emergency.

Catholic Earthcare Australia wants to acknowledge the good works happening in parishes, schools and health facilities and nurture their development, growing them into abundance and enthusing church followers so that we as a church can lead buy example, follow our hearts with practical steps which engage the whole community in caring for our mother earth, within our local catholic community and beyond.

In 2005, On Holy Ground started the conversation about accrediting Earthcare schools. In 2020, Catholic Earthcare will trial an accreditation process whereby parishes and schools will undertake 8 steps to ecological dialogue to demonstrate a commitment and real outcomes aligned to church teachings and sound ecological practice.
LEARN MORE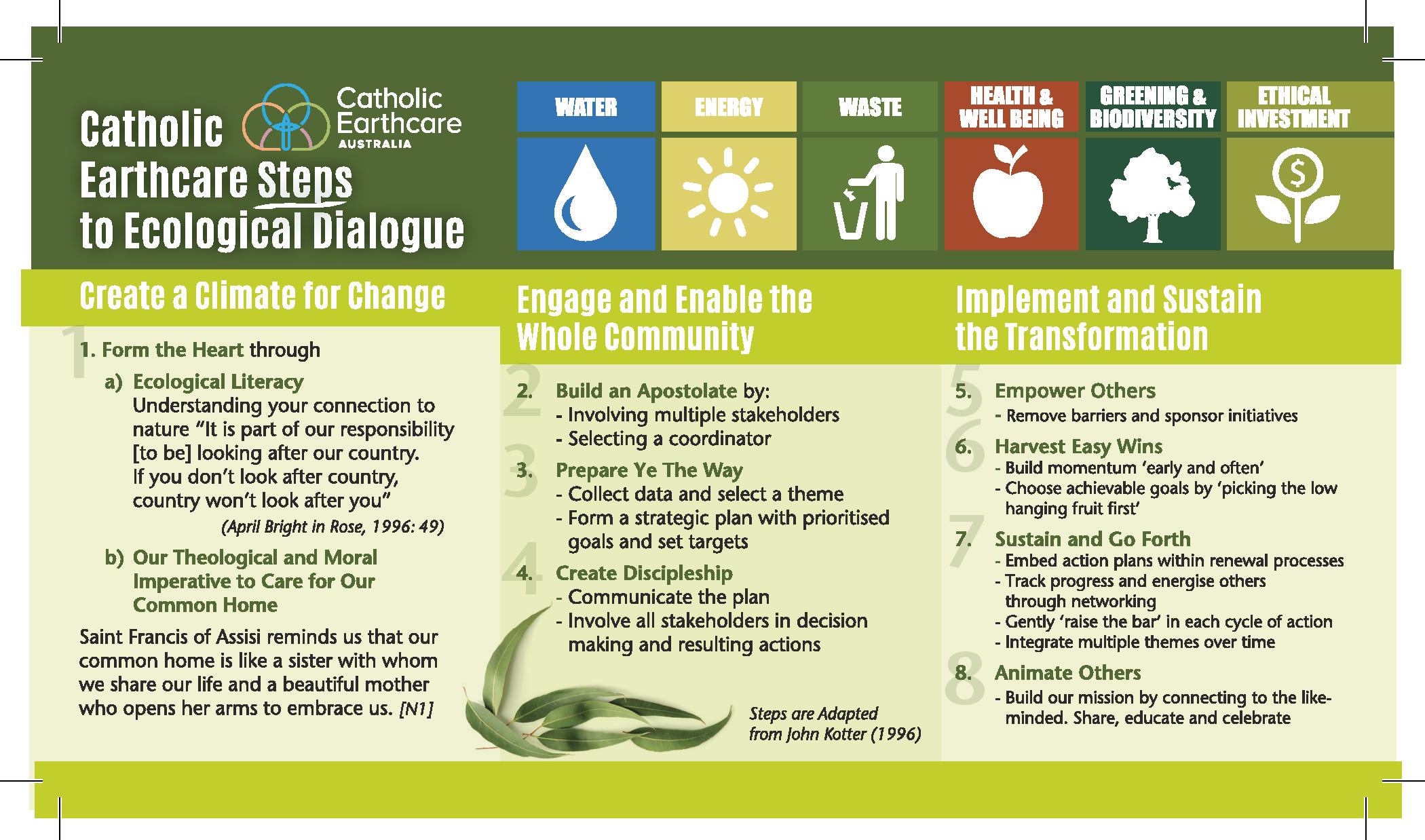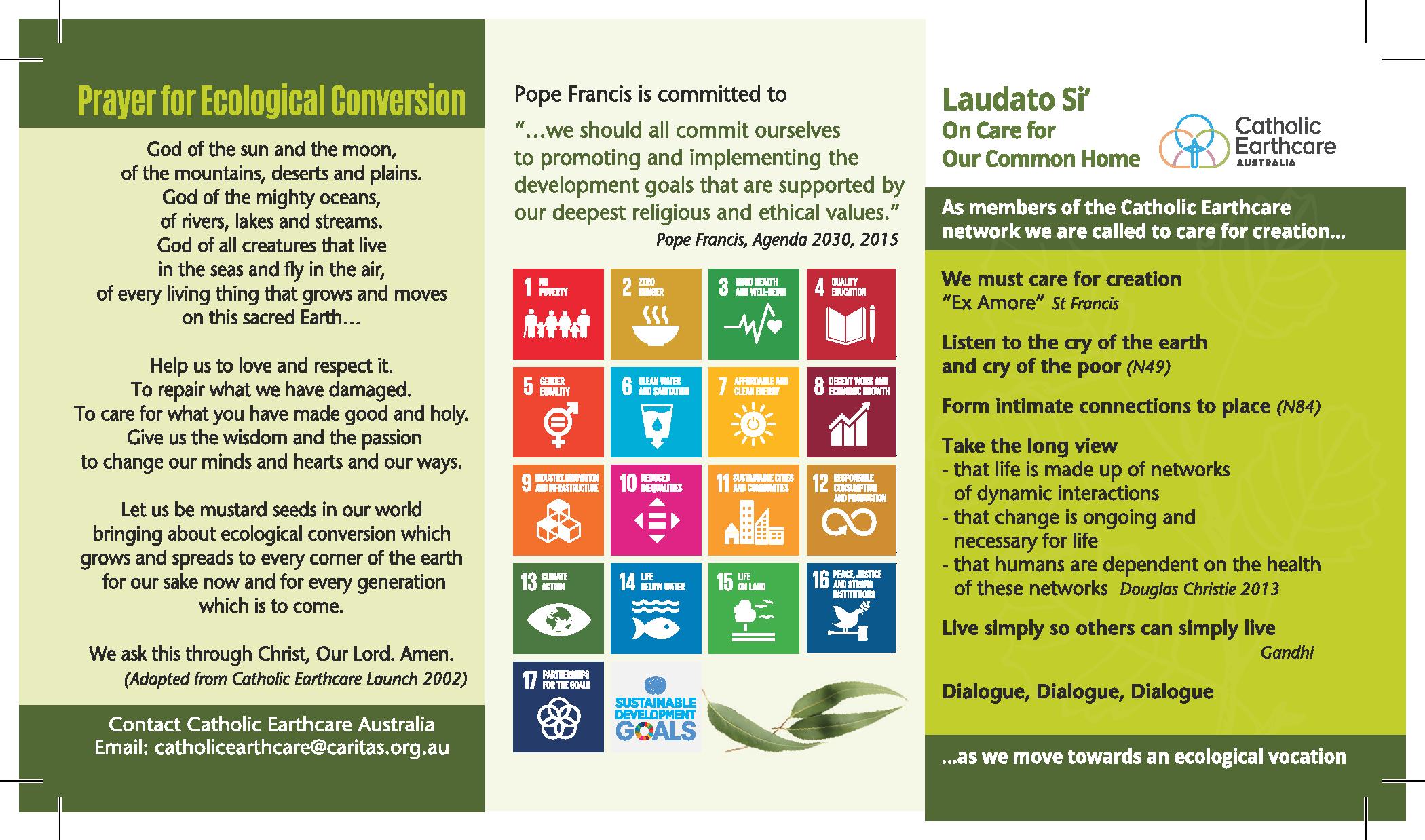 Our eight steps to ecological dialogue, published in a buisness card-sized brochure.
DOWNLOAD THE STEPS HERE