Catholic Earthcare Australia is a program of Caritas Australia engaging with our Catholic community as we listen to the cry of the earth and the cry of the poor. It has the Caritas Australia values of courage, compassion, partnership and stewardship at its heart as we build Laudato Si' communities across Australia.
Initially responding to Pope John Paul II's call to encourage and support 'ecological conversion', it now responds to the similar call from Laudato Si', the environmental encyclical in which Pope Francis implores us to protect our common home. To escalate the implementation of Laudato Si', Pope Francis has established the Laudato Si' Action Platform with its 7 Goals for 7 sectors over 7 years.
The Australian Catholic Bishops Social Justice Statement for 2021-22, 'Cry of the Earth, Cry of the Poor', reinforces the call to care for all creation and invites us to join them in taking action and committing to the Laudato Si Action Platform and its goals.
Catholic Earthcare Australia has made it easy for parishes to take up the Bishops' invitation by developing a process to assist parishes on the journey towards these 7 goals and to becoming living Laudato Si' communities. This 3-step certification process will inform, guide and inspire your parish.
Although the Audit and Planning Guide are written for parishes, you will find the content is equally relevant and useable for agencies, organisations or religious orders.
To assist those promoting our Earthcare programs, a EARTHCARE PARISH-FAMILY Bulletin Notice has been drafted to assist.
Our Earthcare network Inspiring Ideas has lots to share from parishes across Australia
Earthcare Parish Inspiring Ideas Feb 2022
Earthcare Parish Inspiring Ideas June 2022
Earthcare Parish Inspiring Ideas July 2022
Earthcare Parish Inspiring Ideas November 2022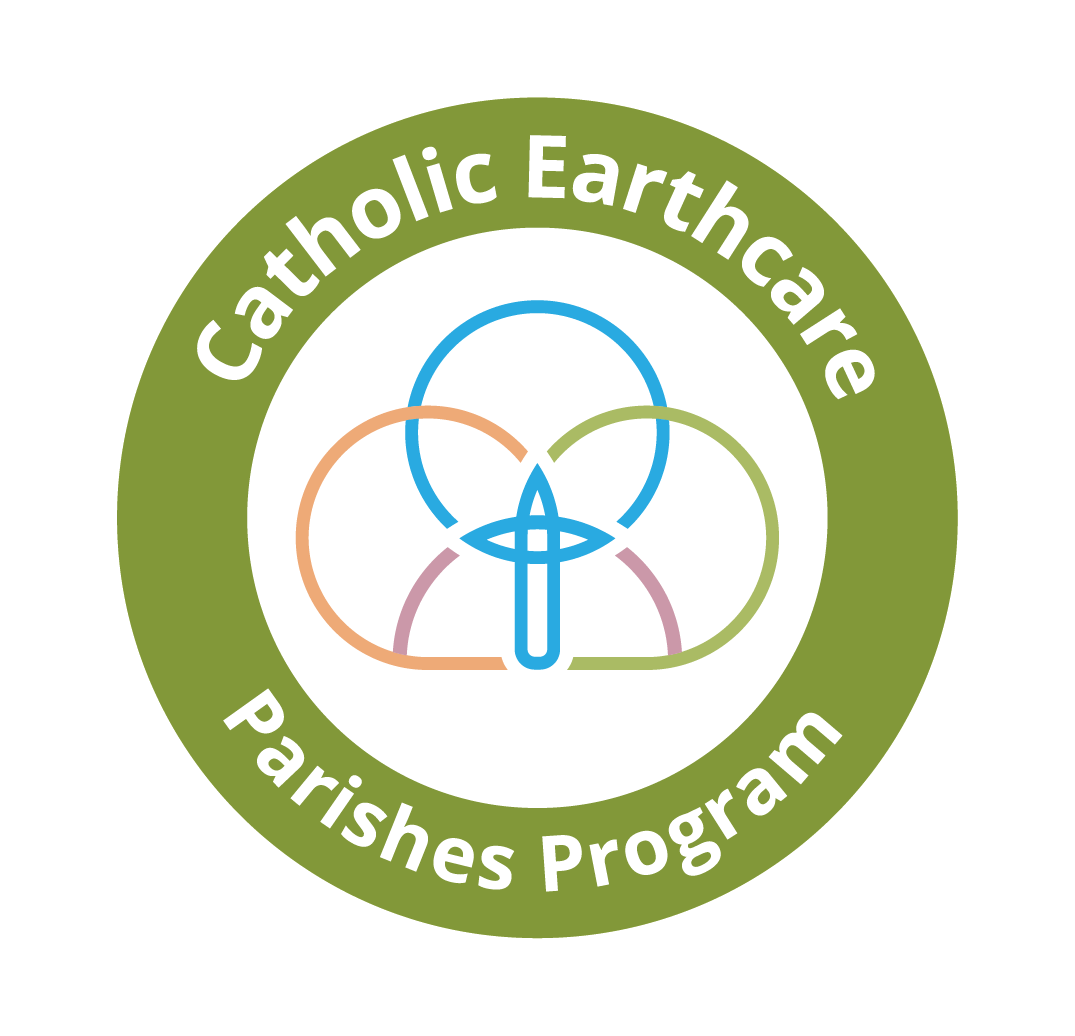 BecomE an Earthcare Parish
Step 1: REGISTER
Register via the Survey to receive your Earthcare Parish Certificate and your first star! You will also receive the Earthcare Parish Audit based on the 7 Laudato Si' Goals. From here you're part of the Earthcare Network and will receive news, support and opportunities to exchange ideas. To help promote you are an Earthcare Parish this Earthcare Parish Poster can also be used.
Step 2: AUDIT
Using the Audit, review your parish's current contributions towards sustainability and care for our common home. You can celebrate where you're at and begin to see where you might go on the journey toward these goals. Email the completed document to our Earthcare Team at catholicearthcare@caritas.org.au. You will be awarded a second star and receive the Earthcare Parish Action Planner to help take your next steps. Again, this planner resource is based on the 7 Laudato Si' Goals showing you which actions work towards which goals.
Step 3: ACT
Plan your actions using the Earthcare Parish Action Planner and the 7 Laudato Si' Goals to guide and inspire your people, place and practice towards integral ecology. Email your completed Action Planner to our Earthcare Team at catholicearthcare@caritas.org.au. You will be awarded a third star in celebration of your commitment to ecological practice.
From there, we'll continue to support and encourage you as you put your plan into action. And you'll earn extras stars as you tick off actions in your first, second and third years!