The Laudato Si' Action Goals
Pope Francis established the Laudato Si' Action Platform, it was officially launched by the "Dicastery for the Promotion of Integral development" on the 24 May 2021. It had been 6 years since the publication of his second encyclical Laudato Si'. The action plan outlined a 7 year plan which encompasses seven sectors in the community: Families, Parishes and Dioceses, Educational institutions, Hospitals and health care centres, Ecological Economics, Organisations and groups and Religious orders.
The Vatican offers seven Laudato Si' goals or ways of measuring ecology in the spirit of Laudato Si', which are:
Response to the Cry of the Earth
Response to the Cry of the Poor
Ecological Economics
Adopting Sustainable Lifestyles
Ecological Education
Ecological spirituality
Community resilience and empowerment
The Earthcare Schools Program
The Earthcare Schools Program is based on a behaviour change methodology that requires a whole of organisational engagement around our Laudato Si' goals to ensure a 'student led change' as a means of developing the leaders of the future, empowering action from within and releasing the potential of our youth and young people.
Young people demand change. They wonder how anyone can claim to be building a better future without thinking of the environmental crisis and the sufferings of the excluded. Pope Francis Laudato Si' n13
How does the Earthcare Program relate to the Laudato Si' Action Platform?
The Guides for each level will assist you to understand what is expected at each of the 5 Earthcare School levels. These criteria have the Laudato Si' Action Platform (LSAP) goals and requirements embedded at each level, so you are able to satisfy the requirements of both the LSAP and Catholic Earthcare Australia. However, you will have to upload your Laudato Si' action plan and Laudato Si' self-assessment on to the LSAP if you are registered with the Dicastery's Laudato Si' Action Platform. You could use your Earthcare action plans and audits for the LSAP if you wish.
Suggestions for Schools to Action the Laudato Si' Goals
 The 7 goals, along with suggestions for schools to implement, are described on the following pages. Schools are well placed to address all 7 goals, some to a larger extent than others. These suggestions will be most successful if embedded in the curricula of all learning areas and in the culture of the school. This list is by no means exhaustive, please share your creative ideas with us! 
Ideas for Schools to Action the Laudato Si' Goals
RESPONSE TO THE CRY OF THE EARTH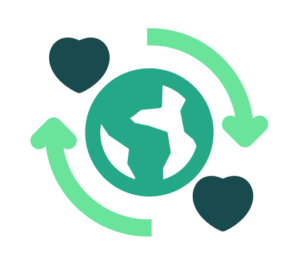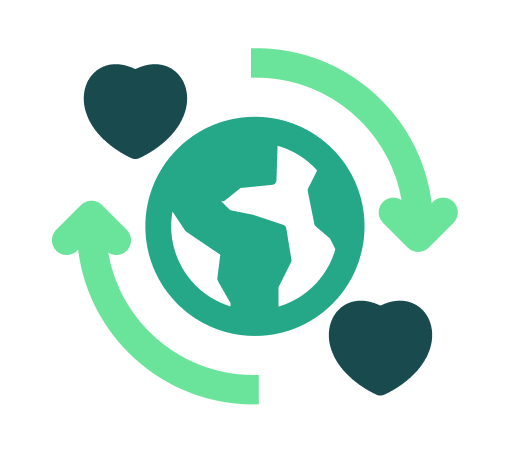 The Response to the Cry of the Earth is a call to protect our common home for the wellbeing of all, as we equitably address the climate crisis, biodiversity loss, and ecological sustainability. Actions could include adopting renewable energies and energy sufficiency measures, achieving carbon neutrality, protecting biodiversity, promoting sustainable agriculture, and guaranteeing access to clean water for all.
Incorporate sustainability into all learning domains; learn about pollution, waste, water, the loss of biodiversity, climate change etc.
Involve your students in a local project such as revegetation, cleaning up a beach or waterway, water quality monitoring in your local area. 
Plant indigenous plants, install insect hotels and nesting boxes to improve the biodiversity of your school grounds. Provide water and indigenous plants to provide food and habitat for indigenous animals.
Conduct a water audit to see where you can save water. Install water tanks, dual flush toilets, repair leaks.
Use a drip irrigation system with a timer in the school gardens to water in the cooler times and during school holidays.
Contribute to Caritas Australia's programs supporting communities who are impacted by climate change and natural disasters. 
Commit to using local suppliers and service providers, that are environmentally friendly and ethical, including First Nations-led organisations, wherever possible. 
Conduct an energy audit, can you save energy anywhere? Could insulation be improved, are windows and doors sealed properly, are lights and heating/cooling systems turned off when the room is empty? 
Conduct a waste audit – can more items be recycled or composted? Avoid using single use plastics, polystyrene and materials that can't be recycled/re used in the classroom, staff room and at school events. 
Embed Caring for our Common Home into the culture of the school and include it in your vision/mission statement. 
Invite a First Nations expert to speak about what the country used to look like, what plants and animals used to live in your region and how the landscape was cared for. Start a "Caring for Country" project to restore your schools' landscape.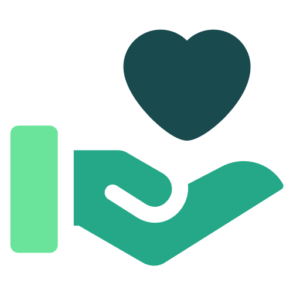 RESPONSE TO THE CRY OF THE POOR
The Response to the Cry of the Poor is a call to promote eco-justice, aware that we are called to defend human life from conception to death, and all forms of life on Earth. Actions could include projects to promote solidarity, with special attention given to vulnerable groups such as indigenous communities, refugees, migrants, and children at risk, analysis and improvement of social systems, and social service programs.
Ensure that indigenous perspectives are studied in all domains e.g. Learn about the Uluru Statement from the Heart. Start here: www.caritas.org.au/act/with-first-australians/.

Help Caritas Australia support our First Nations partners in their work strengthening and advocating for cultural identity and spirituality, intergenerational healing, leadership and livelihoods among Australian First Nations people and communities.
Learn more about our local partners, including Red Dust Healing and Kinchela Aboriginal Boys Home Corporation, here: www.caritas.org.au/about/where-we-work/australia/.
Teach students about the link between the state of the environment and the impacts on humans e.g. drought doesn't allow people to grow crops for food.
Teach about the effects of climate change on vulnerable populations e.g. sea level rise impacting Pacific nations, the frequency and severity of natural disasters.
Learn about global inequalities. Include global food security and water and sanitation issues in your curriculum.
Get involved in Caritas Australia's Project Compassion by hosting a Pancake Tuesday, Fish Friday or Global Reality Meal event to demonstrate compassion and raise awareness and funds for people impacted everyday by extreme poverty and injustice. Visit https://lent.caritas.org.au/ to find out more.
If you have a productive garden consider sharing the produce with vulnerable families. You may even be able to cook and provide meals.
Support and promote Fair Trade and slavery-free products and enterprises.
Involve your students in a social service such as Vinnies. Start a food collection basket to donate to local organisations supporting vulnerable, at risk or marginalised people.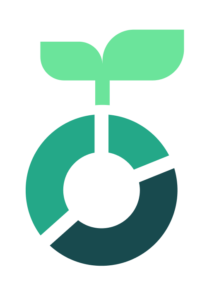 ECOLOGICAL ECONOMICS
Ecological Economics acknowledges that the economy is a sub-system of human society, which itself is embedded within the biosphere–our common home. Actions could include sustainable production and consumption, ethical investments, divestment from fossil fuels and any activity harmful to the planet and the people, supporting circular economies, and prioritizing care labour and protecting the dignity of workers.
Carry out energy audits, raise awareness to reduce energy usage. Make a commitment to reduce the total energy consumption of the school. 

Switch to a renewable energy provider, budget for the installation of a solar system for hot water and install solar panels to save energy used from fossil fuels. 

Carry out water audits, reduce the use of water at your school by fixing dripping taps, installing dual flush toilets etc. 

Carry out waste audits, start a recycling system and save money on waste removal. 

Divest any investments away from unethical companies and sources. 

Develop a preferred list of suppliers based on fair trade and ethics for all school supplies e.g. uniforms, canteen and staff room supplies.

Study the Australian economic system, its relation and impact on the natural environment. 

Raise awareness about the impacts of fossil fuel use i.e. pollution and climate change.

Encourage non polluting forms of travel to school.

Organise a Ride2School day in March each year to highlight the impacts of transport on the environment.

Use recycled and sustainably sourced materials wherever possible e.g. timber and metal. 

Are your school uniforms, tea, coffee etc. ethically sourced? Encourage families to think about where and how our products are sourced e.g. chocolate. This can be done by raising awareness in assemblies, school bulletins, website, newsletter and social media. 

Organise a "new and quality used goods" day to raise funds or for a charity. Use this opportunity to highlight the impacts of the fast fashion industry and planned obsolescence of goods on our environment and people.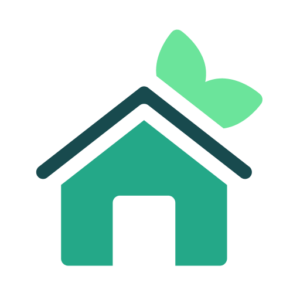 Adoption of Sustainable Lifestyles
The Adoption of Sustainable Lifestyles is grounded in the idea of sufficiency, and promoting sobriety in the use of resources and energy. Actions could include reducing waste and recycling, adopting sustainable dietary habits (opting for a more plant-based diet and reducing meat consumption), greater use of public transport, active mobility (walking, cycling), and avoiding single use items (e.g. plastic, etc.).
Each week, invite one class to share one sustainable lifestyle tip to include in your school newsletter/website/social media. 
Role model simple behaviours in your school – simple daily actions such as recycling, good stewardship of resources.
Install a solar energy system, sensor lights, timers on watering systems and water tanks. 
Design new buildings using ecologically design principles such as passive heating and cooling systems. 
Hold a community event and invite a guest speaker to talk about living in a simpler, more sustainable manner. 
Get involved with any Caritas Australia advocacy campaigns that interest your students and families. 
Raise awareness about the impacts of fossil fuel use. Encourage non polluting forms of travel to school. Organise a Ride2School day in March each year to highlight the issue of transport. Encourage parents to organise car pooling, "walking trains" and public transport to get students to school. 
Ask families to contribute their favourite vegan or vegetarian recipe to a school recipe book, sell the book to raise funds for a sustainability project or to donate to a charity. Offer plant based foods at school events and celebrations.
Start a school club that promotes sobriety in the use of resources and energy, such as a bicycle repair shop, re purposing and re using items, repairing clothes, making your own clothes, preserving foods etc. 
Plant deciduous trees on the northern and western aspects of your school to enjoy shade/cool in the warmer months and light/warmth in the cooler months. This should reduce your energy bills! 
If you can, use public transport to transport students to excursion venues and sporting events rather than a school bus. 
Role model "Caring for our common home" behaviour at school events; minimise food loss, don't use disposable plastic plates, cutlery etc.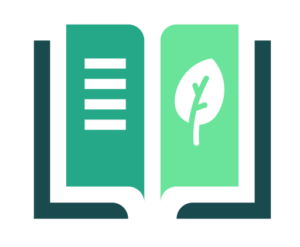 Ecological Education
Ecological Education is about re-thinking and re-designing curricular and institutional reform in the spirit of integral ecology in order to foster ecological awareness and transformative action. Actions could include ensuring equitable access to education for all and promoting human rights, fostering Laudato Si' themes within the community, encouraging ecological leadership (students, teachers), and ecological restoration activities.
Focus on Laudato Si' themes and goals in your curriculum, add a Laudato Si' quote and a sustainability tip to every newsletter and other forms of communication.
Host a Parents Information evening to enhance your community's understanding of Laudato Si' and the goals. Invite them to be a part of any ecological actions.
Host an Earthcare School Action Plan launch, to inform and enhance the understanding of ecological justice ideas (including integral ecology). Highlight the particular local & global ecological issues and initiatives your Earthcare Action Plan aims to respond to.
Invite a speaker to talk about a topic your school is focusing on (e.g. from Catholic Earthcare Australia, Faith Ecology Network, Edmund Rice Centre or perhaps even an Earthcare Family). Encourage families to put their suggested actions into practice.
Write a short article/social media post about Caring for Our Common Home that you can share with your wider local community.
Display posters about Laudato Si' Goals and integral ecology on school noticeboards/ newsletter/website and social media.
Connect with local First Nations people and organisations, to learn about their strengths and challenges, as they identify them, and ways you can support them.
Use ecological justice days and weeks to raise awareness and take action e.g. World Wetlands day, World Environment day. Study how humans have become disconnected from nature.
Encourage the development of real human relationships, rather than online relationships. Learn how to dialogue, be assertive and persuasive/debate.
Learn about how Scripture and encyclicals guide us to care for our common home.
Plan outdoor lessons, liturgies and meetings, as weather allows.
Report on the progress of any water, energy and waste savings made in your newsletter/social media and website.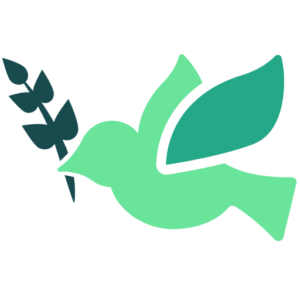 Ecological Spirituality
Ecological Spirituality springs from a profound ecological conversion and helps us to "discover God in all things", both in the beauty of creation and in the sighs of the sick and the groans of the afflicted, aware that the life of the spirit is not dissociated from worldly realities. Actions could include promoting creation-based liturgical celebrations, developing ecological catechesis, retreats, formation programs etc.
Study the scriptures and encyclicals, in particular Laudato Si', to learn about creation and stewardship; teach an appreciation for the sacramentality of all creation which God has made and which is constantly in relation with God.
Teach the Catholic Social Teaching principles using the Caritas Australia CST toolkit.
Hold special activities and celebrate the Season of Creation and Laudato Si' Week.
Hold liturgies and prayers outdoors. Create a new outdoor area for prayer and contemplation such as a garden or labyrinth.
Design creation-centered liturgies. Write your own or see ideas at Jesuit Laudato Si' Week 2020 flyer e.g. the Ecological Examen.
Encourage small groups to research and discuss the work of eco-theologians and saints.
Learn about First Nations spirituality and incorporate prayers, liturgies and music by your local First Nations mob into liturgies. Visit the National Aboriginal and Torres Strait Islander Catholic Council website for information and resources.
Obtain a Message Stick from your state Aboriginal Catholic Ministry and/or plaque from NATSICC (National Aboriginal & Torres Strait Islander Catholic Council to display publicly. Use your Message Stick in the liturgy on appropriate occasions.
Plan a whole staff or whole year level ecological retreat and/or formation day.
Plan a Youth Eco summit or community walk with God in nature with our Youth coordinator.
Add a sign outside your building acknowledging your First Nations People that celebrates their long and continuing spiritual connection to Country. Fly the Aboriginal and Torres Strait Islander flags as a sign of acknowledgement, celebration and respect.
Encourage students, staff and volunteers to take their breaks outdoors, away from electronic devices. Create an outdoor setting for this, if you don't already have one.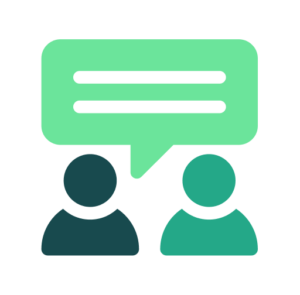 Community Resilience and Empowerment
Community resilience and empowerment envisage a synodal journey of community engagement and participatory action at various levels. Actions could include promoting advocacy and developing people's campaigns, encouraging rootedness and a sense of belonging in local communities and neighbourhood ecosystems.
Identify, learn from and work with local environmental groups, e.g. Landcare Australia, Australian Conservation Foundation. Think of ways to share resources, even digitally through social media.
Organise a group of students or a whole year level to participate in an ecological event like "Clean Up Australia Day." You might also consider organising your own litter collection event or beach clean-up day.
Ensure students understand the structure of government and how advocacy influences politicians.
Teach the CST principles of community participation, the common good and subsidiarity. Relate this back to Stewardship. Involve your community in advocacy events.
Organise a group of students who are passionate about a particular ecological justice issue to attend relevant rallies, sign petitions, write to politicians, etc. together.
Follow Catholic Earthcare Australia on Facebook for inspiration and details of new resources, programs, events and campaigns.
Follow Caritas Australia on Facebook, to stay informed about current projects and campaigns, including humanitarian aid responses and ways you can support them.
Share Caritas Australia's national and international projects with your community, drawing particular attention to opportunities for advocacy. Find information at www.caritas.org.au.
Connect with local First Nations people and organisations, to learn about their strengths and challenges, as they identify them, and ways you can support them. Where possible and appropriate, seek First Nations perspectives on school matters.
Provide information and advocacy opportunities on justice related issues, e.g. climate change, refugees, local and global poverty, First Nations issues.
Organise opportunities to write to and/or meet with decision-makers to advocate for change.
Host an integral ecology workshop for the wider local community.
Invite a guest speaker to introduce the Laudato Si' Goals and your Earthcare Action Plan commitments and finish with a plant sale or swap meet!