Earthcare-Certified Schools Program

Resources for the Earthcare schools certification program for Catholic schools
Here you'll find resources and guiding documentation to support your school pilot program. The program structure is listed below. Click on each hyperlink to download the associated file for each Level of certification. We suggest starting with the Introduction.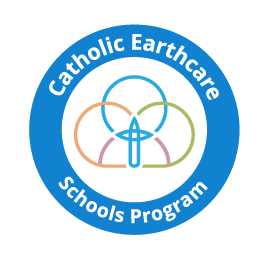 ABOUT THE EARTHCARE SCHOOLS PROGRAM
Catholic Earthcare Australia wants to acknowledge the good works happening in schools and nurture their development, growing abundance in addressing our ecological challenges so that, we as a church, can lead by example and follow our well-formed hearts with practical steps which engage the whole community in caring for our mother earth. A national trial of the certification process for schools and parishes was completed in 2020, and we are now ready for a full program roll out in 2021.
Please get in contact to join Catholic schools across Australia in becoming sustainable, greener and more just Earthcare Schools. 
Supporting Resources
Eco Justice Toolkit –  Designed for Social Justice Leaders coordinating the environment group in primary schools. 
Earthcare poster to share with the school community.
Laudato Si' Reflection Cards – Seven reflection cards based around integral ecology, through the lens of Laudato Si'.
7 Questions to Guide Reflection on Integral Ecology – Seven questions to guide groups or individuals on integral ecology through the lens of Laudato Si'.