Every four years, representatives from Caritas Internationalis – from 168 member organisations around the world – come together in solidarity to Rome. They come to pray, listen and understand the needs of people whilst looking to the Gospel and decide new paths to create transformative action. This year, the theme was 'One human family. One common home'.

In particular, the General Assembly will strive to eradicate poverty and create sustainable human development and community empowerment following the guideance of Laudato Si'. The Assembly has also committed to become agents of transformation, enabling people to prosper and ensure that our common home is sustained and respected for future generations.
You can read the full Final Message document from the Caritas Internationalis General Assembly here.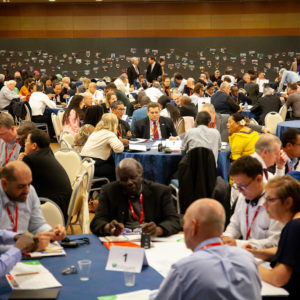 "These situations have caused sister Earth, along with all the abandoned of our world, to cry out, pleading that we take another course".


– Pope Francis, Laudato Si'