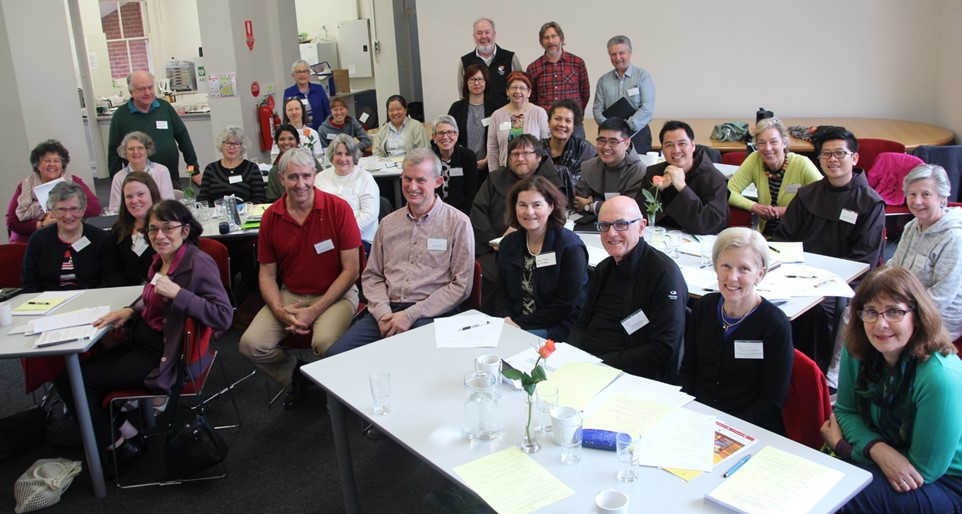 On Saturday 15 September, more than 30 people from 12 parishes gathered at St Francis Xavier and St Clare combined Parish of Greater Box Hill to share ways parishes might respond to Pope Francis' encyclical ,Laudato Si'.
Fr Tony Kerin, Parish Priest, hosted the forum jointly with Catholic Social Services.
Fr Joe McKay OFM and three students Cosmas, Gerald and Nelson led us in liturgical celebration and thanksgiving.
Pat Long, took us to the heart of the encyclical, while Sr Bernadette Keating PBVM, led "Laudato Si' – A workshop on personal and parish engagement".
Bernard Holland, Director of Catholic Earthcare Australia also spoke about his role.
Denis Fitzgerald, Catholic Social Services concluded the forum by exploring the external supports that may be helpful to parishes
Everyone attending rated the forum very highly, and agreed the forum should become an annual event.
If you would like to convene an inter Parish forum in your area, please contact Catholic Earthcare for assistance.