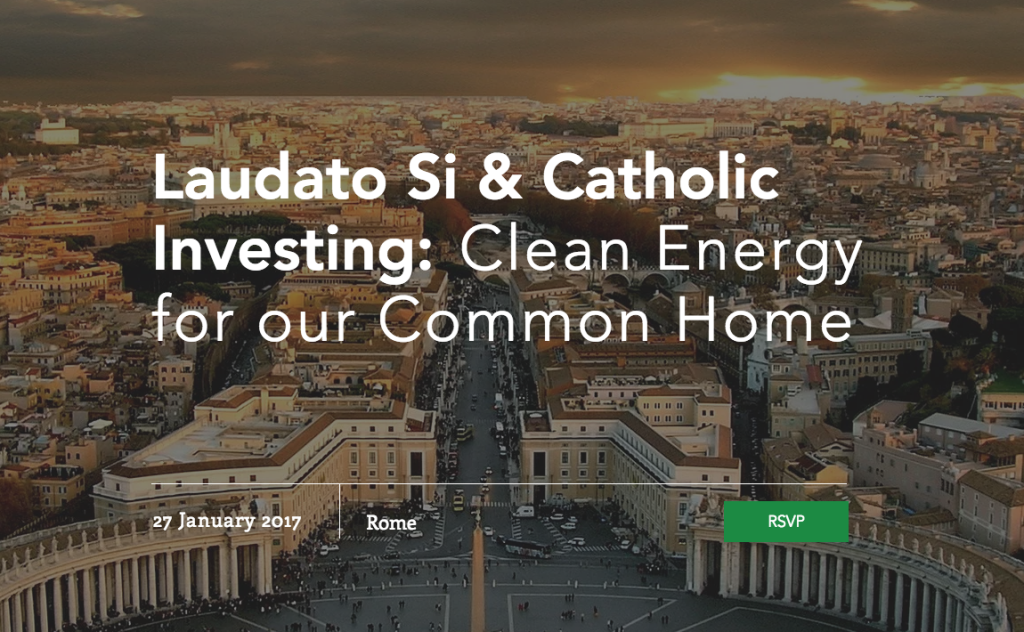 STOP PRESS!
Watch the conference live on the Global Catholic Climate Movement's FaceBook site right here. Starts at 7pm Friday, January 27th (Sydney time).
"There is an urgent need to develop policies so that, in the next few years, the emission of carbon dioxide and other highly polluting gases can be drastically reduced, for example, substituting for fossil fuels and developing sources of renewable energy." Pope Francis in Laudato Si 26
Laudato Si' and Catholic Investing: Clean Energy for our Common Home conference, being convened by CAFOD, CIDSE, FOCSIV, the Global Catholic Climate Movement, Trócaire and the JPIC commission of USG/UISG, will take place at the Pontifical Lateran University on January 27, 2017 from 9:00am-5:00pm. You can learn more about the conference at the website: Laudato-Si-Investing.com
National Catholic Earthcare Australia's Director, Jacqui Remond will be attending.