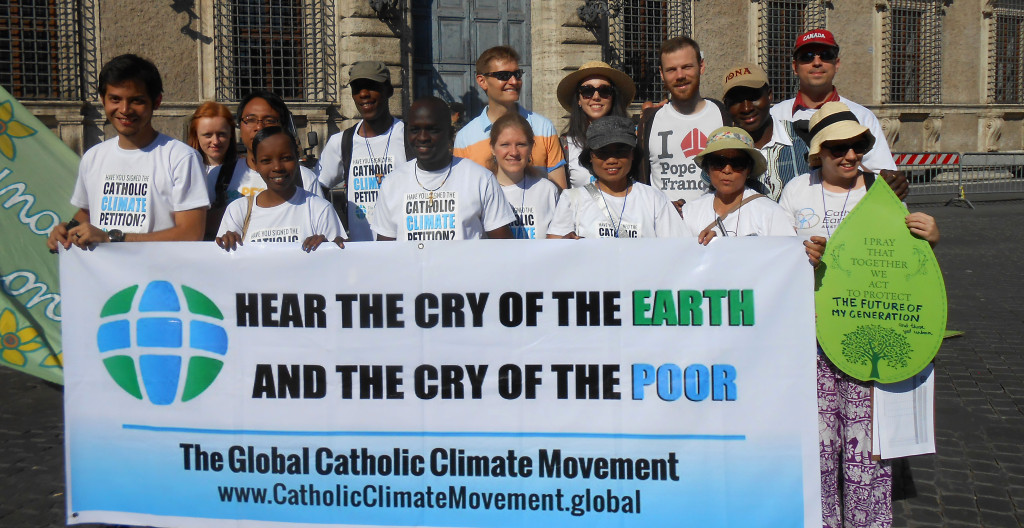 A new report by Arabella Advisors shows that the scope of global fossil fuel divestment has doubled over the past 15 months, with institutions and individuals controlling US$5.197 trillion in assets pledging to divest. The announcement comes on the first anniversary of the Paris Agreement on climate change.
The report also points out that Faith based organisations and philanthropic foundations each making up almost a quarter of all divestment commitments.
"One year after the adoption of the historic Paris Climate Agreement, it's clear the transition to a clean energy future is inevitable, beneficial and well underway, and that investors have a key role to play," said UN Secretary-General Ban Ki-moon. "I commend today's announcement that a growing number of investors are backing a shift away from the most carbon intensive energy sources and into safe, sustainable energy. Investments in clean energy are the right thing to do — and the smart way to build prosperity for all, while protecting our planet and ensuring no one is left behind."
According to the new analysis, 688 institutions and 58,399 individuals across 76 countries have committed to divest from fossil fuels. Those sectors that have historically propelled the movement — including universities, foundations and faith-based organisations — account for 75 percent of new commitments made. Representatives from finance, philanthropy, faith, entertainment, education and others announced these numbers and showed their support for the movement at a simultaneous international press conferences in New York and London.
Support for the movement among early adopters is now increasingly being met by support from profit-driven institutions such as large pension funds, private insurers and banks, which represent US$4.5 trillion in assets, citing climate risks to their investment portfolios.
Report findings include:
Key Trends
The fossil fuel divestment movement has grown by trillions in assets under management marked for divestment over 5 years.

The original divest leaders—including universities, foundations, and faith-based organisations—continue to see remarkable growth.

Divestment has also spread to a diverse range of sectors—including large insurers, pension funds, and banking institutions.

The Paris Bump: The cascade of divestment pledges that followed on the heels of Paris confirms that the Paris Agreement and the divestment movement mutually reinforce bold climate action.

Why such growth? Reputational, financial, and legal risks of remaining invested in fossil fuels.
The fossil fuel industry is in decline
Large asset holders are systematically pulling substantial holdings out of the industry due to the steep financial risks associated with stranded fossil fuel assets.

In a 2°C world, the oil, coal and gas industries are poised to lose trillions.
Duties and opportunities in responding to climate change
There's huge growth in asset owners recognising that they have a fiduciary duty to respond to climate risk, including the carbon bubble, and shifting their investments accordingly. Divest-Invest enables asset owners to provide a clear mandate to investors to act accordingly.

New clean energy investment in vehicles, fossil-free funds, major deals, capital commitments, and coalitions are driving more capital to the clean energy sector.

Proliferation of products driven by investor demand are accelerating the transition to a clean and just energy future.
The new fiduciary duty
A host of legal scholars and regulators are warning that fiduciaries who fail to consider climate change risks in their investment analyses and decisions could be liable for breaching their fiduciary duty in the future, exposing them to litigation risk.
This is a global movement
Divestment advocacy has converged with broader sustained fossil fuel resistance campaigns to create a unified global movement. Exxon Knew, Keep it in the Ground, Break Free, DAPL.

The movement seeks a just clean energy transition.
It all started with students, and they continue to lead
University commitments have increased significantly.

Students do have power – Divest-Invest is both a moral and financially sound argument – so students make the case to those that manage the institutions' wealth and create the future we need.
Cultural institutions shouldn't take oil money
We have the power to change what society deems acceptable.

We need more and more divestment by cultural institutions; these institutions must step up going forward.
Surging divestments in faith underscore the moral imperative for action
Faith sector has witnessed a huge increase in divestment commitments, fueled in part by Pope Francis' "Laudato Si" encyclical establishing moral imperative to act on climate.