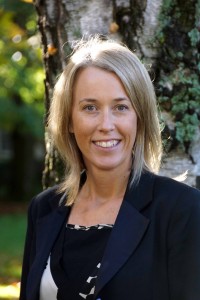 Message from Jacqui Rémond, Director of Catholic Earthcare Australia 
Dear Friends,
I would like to share some exiting news with you. Next week, in preparation for the coming encyclical, I will be representing Catholic Earthcare Australia in Rome at a meeting of the Global Catholic Climate Movement (GCCM).
As the Australian delegate I have been invited to meet His Holiness Pope Francis. The meeting will take place next Wednesday, the 6th of May, and will involve a small delegation of six GCCM members.
Catholic Earthcare is one of the founding members of the GCCM, an international network of almost 100 Catholic organisations. Sponsorship has enabled some of the founding members to travel to Rome and join Catholic climate leaders from around the world to discuss how Catholics can collaborate globally to protect God's Creation.
As you know the ecological encyclical, which is scheduled for June/July, is a fantastic opportunity to unite and mobilise the Catholic Community
I would like to invite you to prepare for the encyclical too. Here are a couple of things you can do:
Peace and joy,
Jacqui Rémond