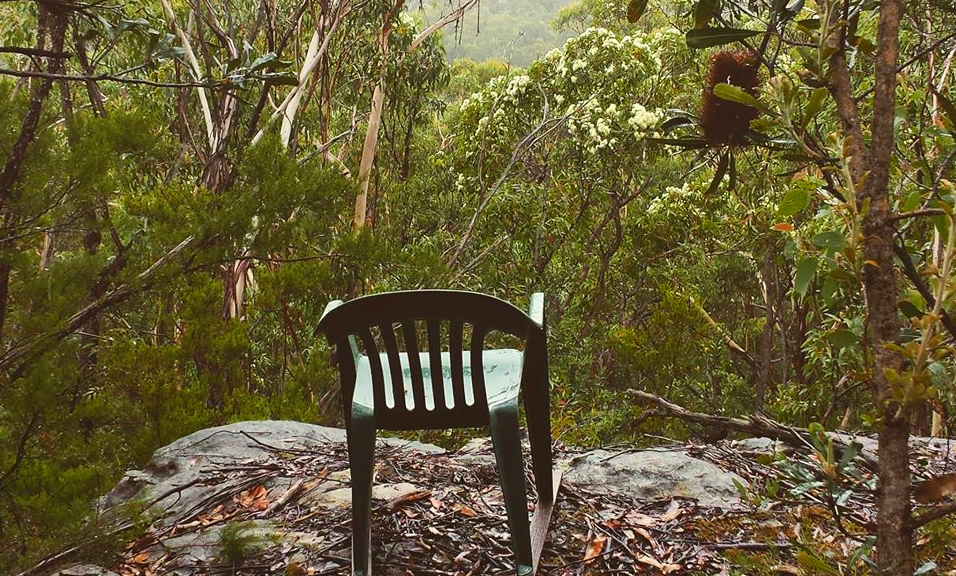 This prayer was written by Fr Eugene Stockton and originally appeared in his book 'Aboriginal Gift: Spirituality for a Nation'.
Fr Eugene lead Catholic Earthcare in this prayer during a meditation day in the Blue Mountains on February the 25th, 2015. Pictured above was one of the spots in the Mountains where we sat and reflected on our relationship with God and the natural world.
Today we make
a covenant with this land.
As a branch is grafted onto a mature stock
so we want to be grafted onto the ancient
heritage of this land so that its life
may flow through our ours.
We commit ourselves to the land about us
and to all who belong to it, both those who
are indigenous and those newcomers who
have similarly bound themselves to this land.
We will care for this, our mother, and for her
children with gentleness, patience,
simplicity and compassion.
Rather than as a right of property, we will
see the land as a gift to us, for which we are
wholeheartedly thankful, and we undertake
the glad duty of looking after this gift
till the day of account.
We give thanks for all of the goods of the
earth – air, water, power, food and all the
riches above and below the ground – and
we undertake to use them as we need
sparingly and thoughtfully.
 To read more about our trip to the Blue Mountains with Fr Eugene Stockton please see Brian Coyne's reflection on the Catholica website.