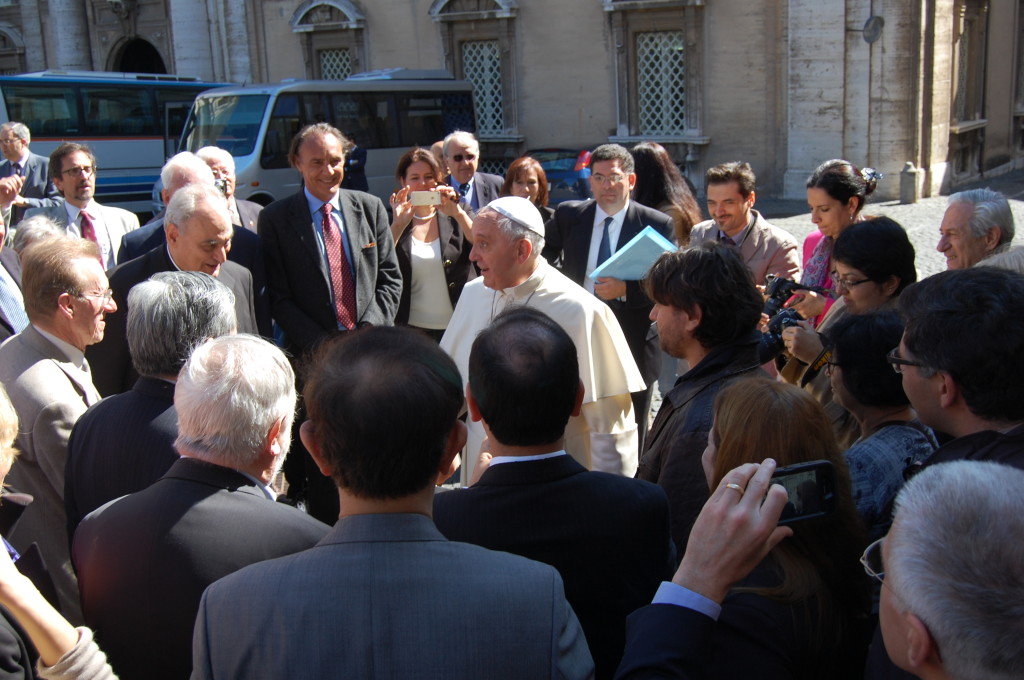 The Sustainable Humanity, Sustainable Nature, Our Responsibility conference was held in Rome in May, 2014. This joint venture of the Pontifical Academy of Sciences and the Pontifical Academy of Social Sciences, brought together international academics and experts to address how sustainability issues related to both people and the planet.
The conference statement reminded us that:
 "A human ecology that is healthy in terms of ethical virtues contributes to the achievement of sustainable nature and a balanced environment. Today we need a relationship of mutual benefit: true values should permeate the economy and respect for Creation should promote human dignity and wellbeing."
The necessity of incorporating environmental education and dialogue in our response to the current ecological crises was expressed beautifully by Cardinal Oscar Andrés Rodríguez Maradiaga, SDB, of Honduras at the opening address of the conference:
"our primary environmental strategy should be environmental education… through an education on the environment, individuals, societies and states will become aware of the transcendent meaningfulness of the world around us. Education will thus enable us to constructively absorb the skills, the experience, the values and the determination that will prompt us to work to solve both present and future problems in this realm and address them as challenges pertaining to our responsibility for the sustainability of both the environment and mankind" (May 2, 2014).
Full Statement of the Joint PAS/PASS Workshop on Sustainable Humanity, Sustainable Nature: Our Responsibility