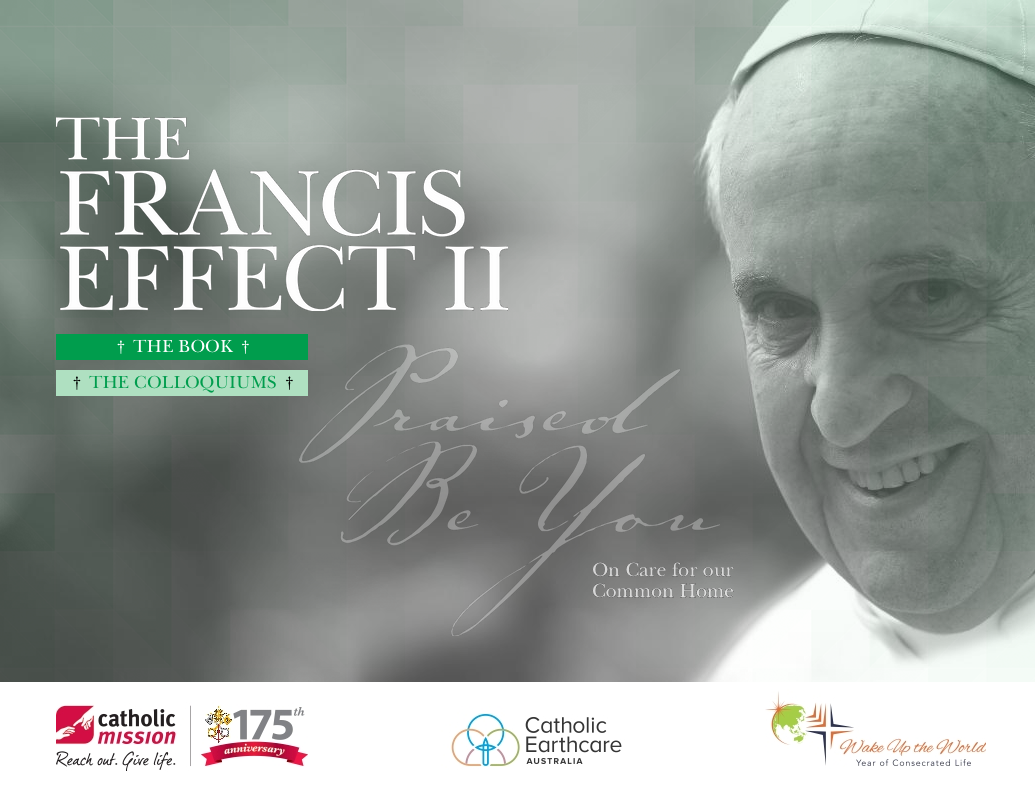 The Francis Effect II is a unique collaboration from three Catholic agencies – Catholic Earthcare Australia, Catholic Mission and Catholic Religious Australia.
The book was produced in response to Pope Francis' ground-breaking Encyclical Laudato si'. This is the first comprehensive response to Laudato si' published in Australia, and it offers an exclusive insight into the Encyclical from the perspective of Catholic leaders across the country.
The chapters draw on the teachings of Laudato Si' and offer critical reflections from diverse viewpoints. Among the fourteen individual contributors are renowned Catholic leaders, including eco-theologian Professor Dennis Edwards, Catholic Earthcare Director Jacqui Rémond and National Aboriginal and Torres Strait Islander Catholic Council Chairperson Thelma Parker.
The book was produced using environmental waterless printing technology and printed on 100% carbon neutral recycled paper.
In coming months, Francis Effect II colloquiums will be held around Australia. This will provide an opportunity for Australians to come together in dialogue, reflect on the teachings of Laudato 'si and explore the authors perspectives in The Francis Effect II.
For more information on The Francis Effect II: Praised Be You – On Care for our Common Home, or The Francis Effect II colloquiums, please visit  www.thefranciseffectii.com.
The Francis Effect II can be purchased and read online at www.shop.cm.org.au.