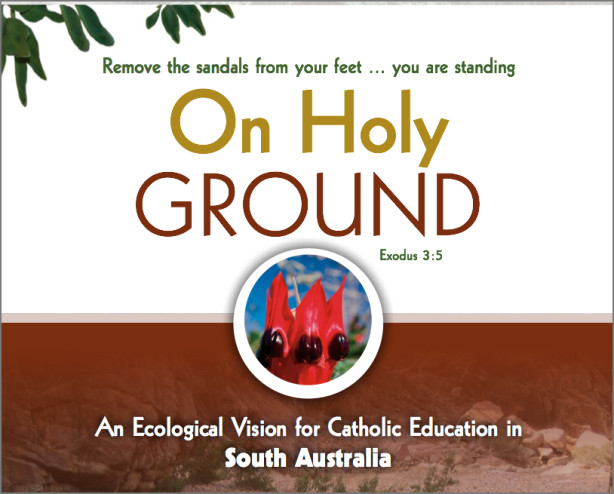 Catholic Earthcare has developed the resource 'On Holy Ground' to provide Australian Catholic schools and colleges with a planned and logical pathway towards more ecologically sustainable practices.
'On Holy Ground' provides a foundation, a framework and a suite of resources for schools and the education system as a whole to become sustainable.
Three versions of 'On Holy Ground' have been developed – one for South Australia, one for Queensland and one for New South Wales. These three versions are available for download below.  
On Holy Ground South Australia (PDF) On Holy Ground New South Wales (PDF) On Holy Ground Queensland (PDF)